Omaer concrete mixer's price: three main values
To date, the price of the concrete mixer represents perhaps the most important variable on which a company or a private individual relies for the purchase of the machine. But is it correct to think only in this direction?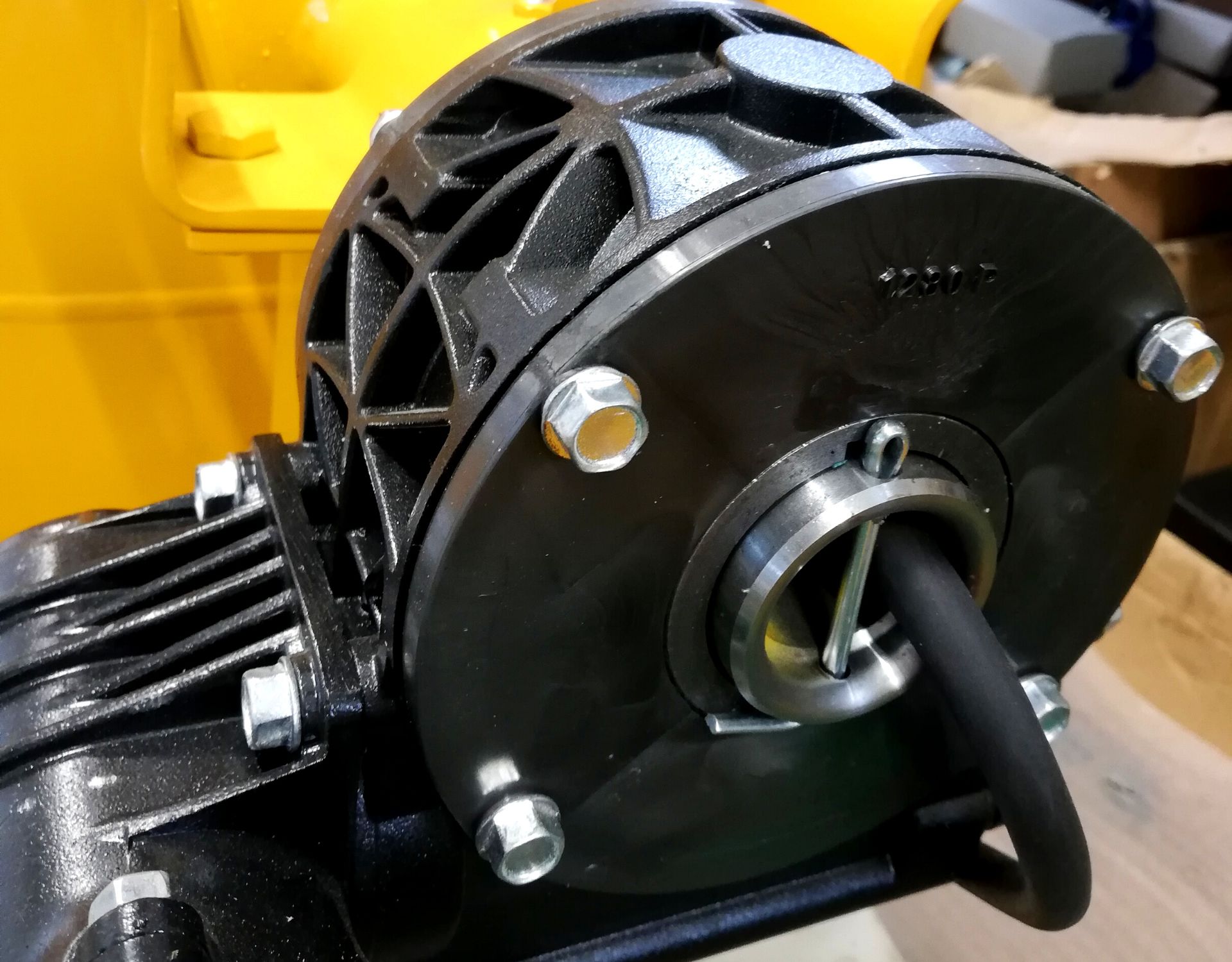 What has happened to the price of concrete mixers?
In the last period, just before the Coronavirus pandemic that has upset our lives and habits, people that bought any type of concrete mixer have seen an increase in its price, and often the reason is not explained.
In general, as our reseller in Rome "L' Assistedile 2" has analyzed in an article on his blog, the main cause is to be found in the exponential increase in the cost of raw materials.
As we mentioned in our previous article on the price of concrete mixers, these machines are mainly made of steel. If the cost of steel increases, the price of the concrete mixer increases.
This proportion is true for every manufacturer, no one excluded, because every concrete mixer (unless it is made of plastic or is something like a toy) is made up of about 90% steel.
Omaer concrete mixers: the strengths
Although the raw material, and so the steel, is the same for any manufacturer, there have always been different prices between one machine and another. Surely the difference between the various models, engines and the assistance service have an impact, but under the same conditions what are the other variables?
As for our concrete mixers and pan mixers, production began in 1968, and since that day we have tried to improve every single machine to offer the consumers a product that is efficient and long-lasting. Sometimes we have succeeded and sometimes not, but based on our experience we know what our added value on the market can be.
The strengths of our concrete mixers can be summarized in 3 characteristics: customized details, design, spare parts.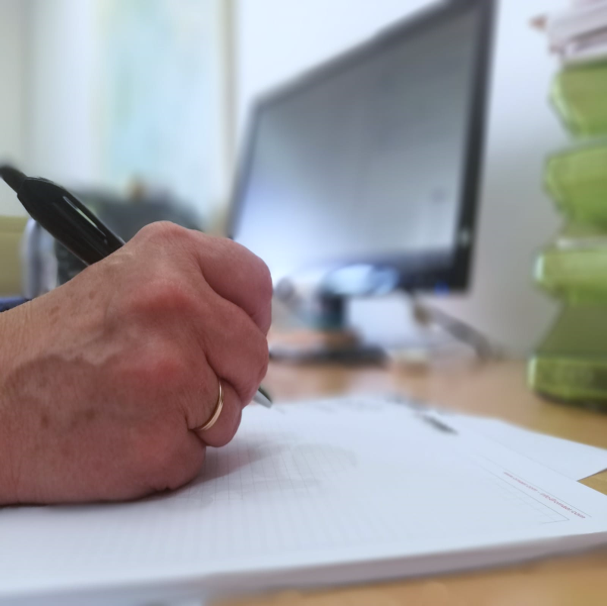 Concrete mixers, pan mixers and our product needs
We have said several times that our concrete mixers and pan mixers are made in our factory in Certaldo, in the province of Florence in the heart of Tuscany. And we are proud of this, because we have stayed in this territory for over 50 years, we have expanded and continuously innovated techniques and machinery here.
So, steel is steel for all manufacturers, there are no big differences. But we also know that concrete mixers are not only made of steel, so everything else is just as important in order to produce a quality machine. One of these components is the engine. On our machines, the engines are made with particular characteristics, following our specific needs so that they are best suited to each of our products. This is not obvious and represents a great advantage for us, especially for the adaptation of each engine to different machines.
Other components are the rotation reducer connected to the motor itself, and the tilting reducer. In both cases, we personally take care of the design of the pieces, and expecially the overturning reducer is a perfect example of how the design is continuous and dynamic. This is only a part of our Silent Line, where it's mounted instead of the steering wheel overturning unit, and it has recently been "colored" in black thanks to the cataphoresis process. This process allows to create an anti-oxidant and anti-rust barrier to the piece, and at the same time improve its mechanical performances (as well as aesthetic ones!) and keep its functionality unchanged over time.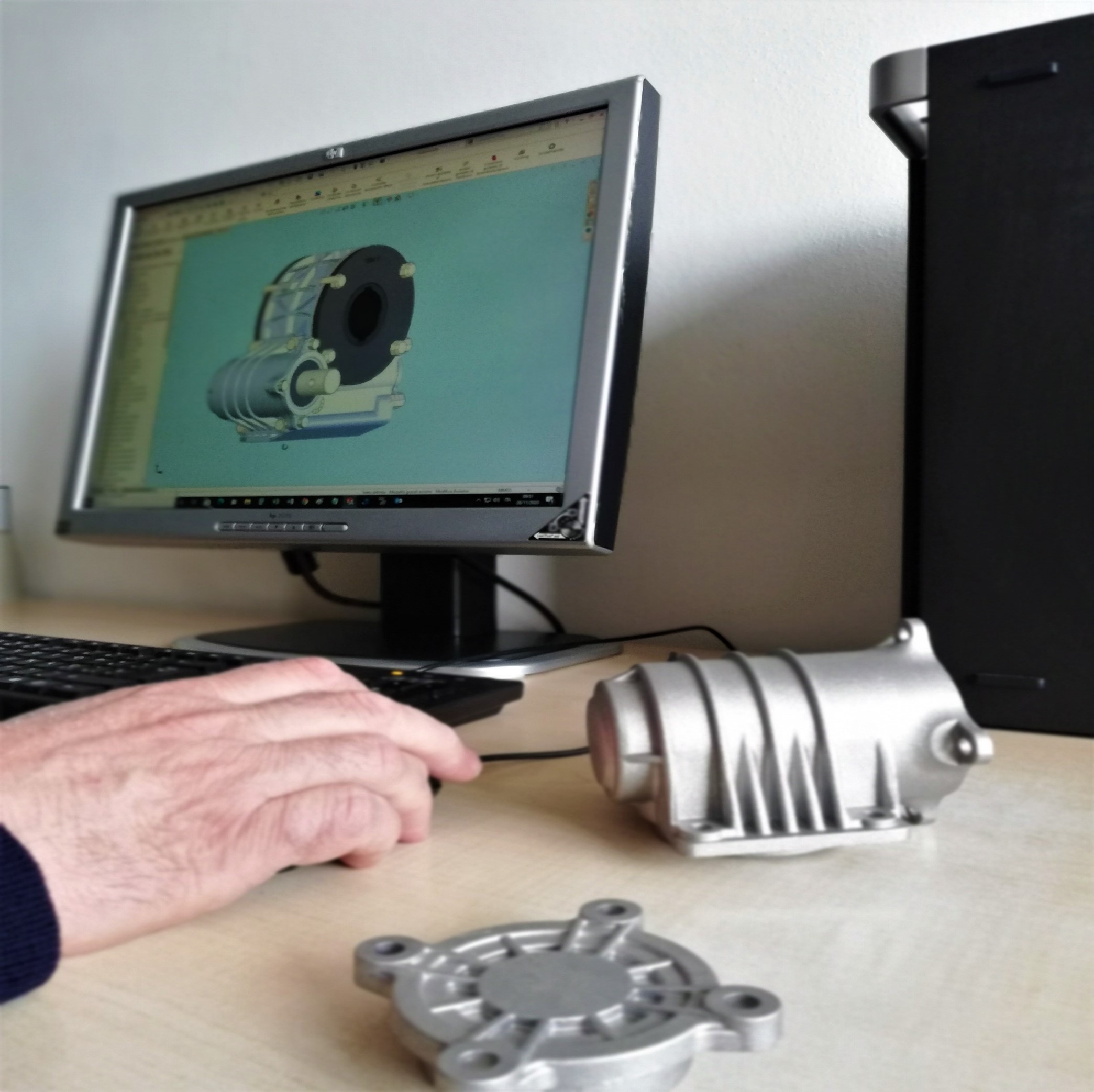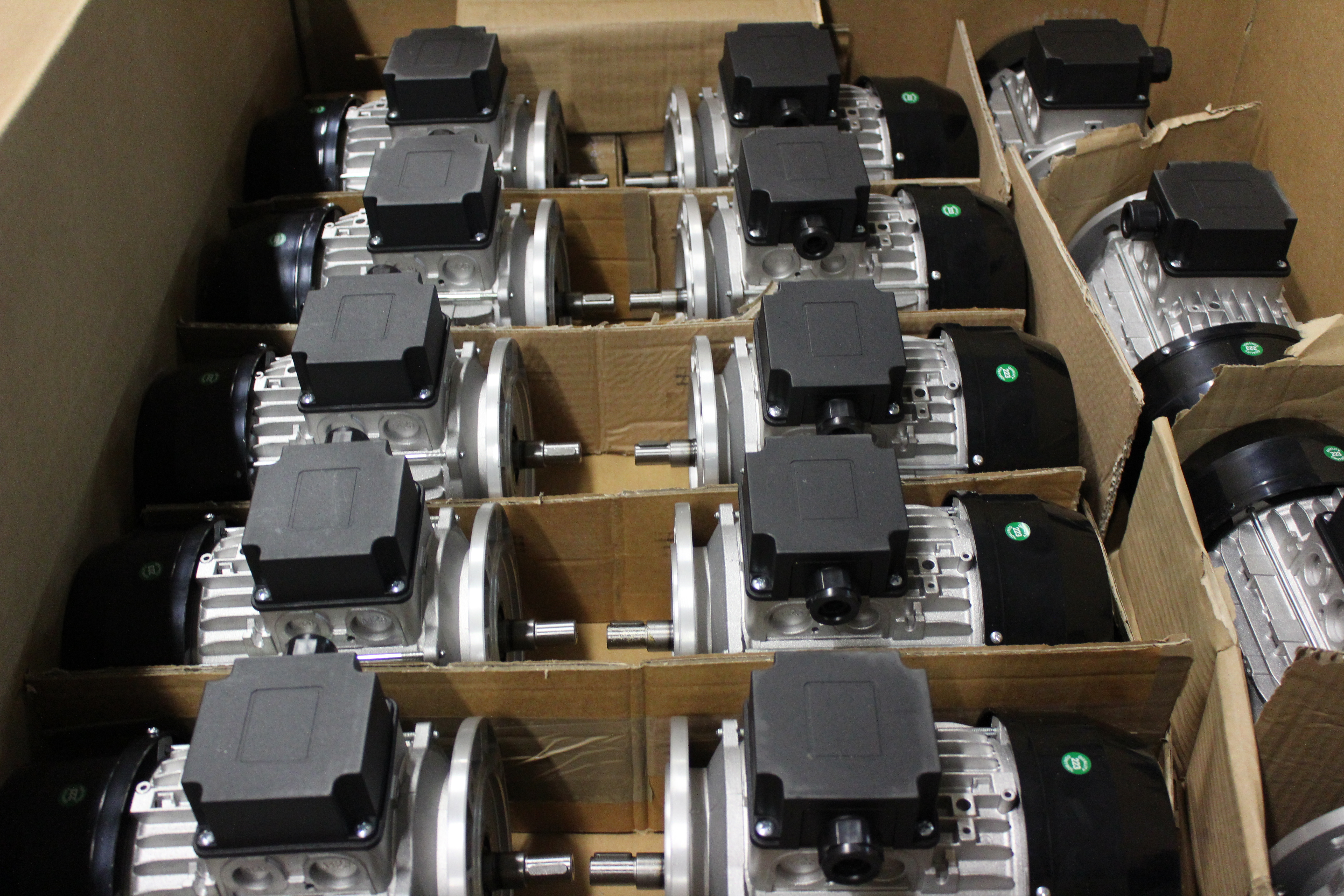 Design
We have already talked about the design of our concrete mixers in another article. We want to make you understand that all is done not only to bring an advantage to us that we build it, but also to those who use it. We always thought about the after, when a concrete mixer had to be repaired. As with cars, products that last over time could have problems over the years.
For this reason, Omaer concrete mixers and pan mixers are characterized by ease of maintenance. It allows us to save time (and save you) to get the product back, but that's not all. This is very useful in the event that the assistance activity is not carried out directly by us on site, remotely or in our factory, but the machine is repaired to a third-party workshop.
What does it mean? The speed of repairing a piece leads to having the machine back in a short time and so reducing the cost of maintenance for the final user.
Spare parts in Omaer
The spare parts of a concrete mixer have always been our strenght, what has distinguished us all these years. We keep in stock all the spare parts of our concrete mixers and pan mixers from 1968 (when we started producing them) until today.
We try to provide constant assistance and after-sales service, arriving on site if possible, repairing it in our factory thanks to specialized operators or relying on trusted third-party workshops. In the last period, we have also been developing "remote" assistance by creating specific tutorials for the needs of different machines, so that it can be repaired faster, guiding the operator step by step through the various phases. Finally, thanks to agreements with national couriers, we are able to deliver spare parts throughout the Italian territory within 24/48 working hours.
In conclusion, we know that the price of a concrete mixer or a pan mixer is important for the final choice of the operator. At the same time, we know that a product like that is something destined to last for years, regardless of its use, and its efficiency and functionality over time depend on the quality of how it's produced.
Continue to follow us on our social channels (we are on Facebook, Instagram, Linkedin, Youtube) to discover news, projects and the "backstage" of our work. Otherwise, stay in touch with our #OmaerWorld in-depth section and come and discover our world!